Welcome and thank you for visiting our website.
Established in 1991, Caplan & Wong CPAs, LLP is a San Mateo-based full-service accounting firm that specializes in a wide range of taxation, financial and business services. We are committed to providing specialized and personalized service to each of our clients with professionalism, quality and integrity.
Our emphasis include income tax preparation and planning for individuals, business entities, fiduciaries, real estate transactions and international tax issues.
We pride ourselves in our dedication to excellence by continually investing our time and resources in professional continuing education, state-of-the-art computing technology, and our team of quality personnel.
Our firm highly values our relationships with clients. We strive to understand each client's specific financial needs and goals and tailor tax planning to your unique situations. Much like a partnership, we believe our success is a result of your success.
OUR TEAM
ROBERT CAPLAN, CPA - MANAGING PARTNER
Email: bob@caplanwongcpas.com
Certification: Certified Public Accountant, State of California Lic#27392E
Robert M. Caplan, CPA has spent over 40 years helping clients reach their financial objectives. He has in-depth experience with planning and preparation for individual, corporate, partnership and fiduciary (estate and trust) tax returns.
He is a member of the AICPA (American Institute of Certified Public Accountants) Individual Tax Committee and CalCPA Estate Planning and Tax Committee. He has been a frequent guest on KQED's Forum, invited as a tax expert to participate in this as well as other television and radio programs on consumer tax information. He has also authored numerous articles on tax topics for professional journals and public media. Outside the office, Robert enjoys travel and spending time with his wife and four daughters.
JANELLE WONG, CPA - PARTNER
Email: janelle@caplanwongcpas.com
Certification: Certified Public Accountant, State of California Lic#121551
Janelle Wong, CPA has over 15 years of professional experience in federal taxation and financial reporting. She specializes in individual, small business, and fiduciary tax compliance and planning. Prior to becoming a partner of Caplan & Wong CPAs, LLP, she was a tax practitioner with Robert Caplan, CPA for five years. She has held senior tax compliance and accounting roles in multiple industries, including commercial real estate, investment banking, private equities, and food and beverage. Companies she worked for include UBS AG Investment Bank, Berkeley Capital Advisors, and Novogradac & Co, LLP. Her solid background in both financial accounting and taxation has enabled her to understand and serve the dynamic needs of individuals and entity clients. Janelle holds a B.S. degree in Business Administration concentrating in Accounting and Finance from the University of San Francisco.
Aside from taxes, inspired by the amazing smell and taste of Belgian liege waffles, Janelle co-founded a fast-casual waffle shop near UC Berkeley.
HAZEL NIXON, CPA
Certification: Certified Public Accountant, State of California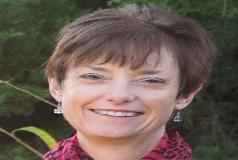 Hazel Nixon, CPA, EA began preparing tax returns for a high street tax preparation service in 2004. She became an EA in 2010 and followed that by becoming a CPA in 2014. She has worked with a diverse range of personal, business, trust and non-profit clients. She has provided a full range of accounting services including tax preparation and planning, bookkeeping and financial reporting, forensic accounting, trust accounting, payroll, and audit schedule preparation and financial audit support.
When not behind her computer you will find Hazel at the gym, hiking with her husband, or dancing at a rock concert.
MARGE JONES, E.A. - ENROLLED AGENT
Email: marge@caplanwongcpas.com
Certification: Enrolled Agent, State of California
Marge Jones, EA, is an Enrolled Agent and has been a tax preparer for Robert Caplan, CPA, for nearly 20 years. She organizes and prepares fiduciary, corporate and partnership tax returns, and does court accounting.
Marge has worked in accounting, even before the days of electronic calculators, with organizations including Crown Zellerbach, AT&T, Alameda County, and City of San Leandro. She was also a co-owner of Artec Electronics. Marge is an active member of her church and an adventurous traveler working to fulfill the remaning items on her bucket list.
SHERYLL SCHOCKET - OFFICE MANAGER
Email: sheryll@caplanwongcpas.com
Sheryll Schocket has worked with Robert Caplan, CPA for fourteen years. She is the initial and main point of contact for our clients. She solves problems, sorts and routes queries and information, and sets appointments. She generally designs, organizes and implements office operations and procedures. Away from the office she is an avid local and wilderness hiker; she has climbed Yosemite's Half Dome twice.